Rugs can add amazing hue to your home decor. Either you place them on the wall or use them in the common area, they look fabulous everywhere. However, apart from their shining presence, another striking thing about the rugs is their expensiveness. Either you are the proud owner of the Persian rugs, Oriental rugs, woolenrugs, or common area rugs; you know the kind of hole they make in the pockets. But, despite the costs, even the most expensive rugs get dirty. Improper care or neglect will depreciate their beauty, value,and appeal.
Professional Rug Cleaning is the best way to ensure that your rugs maintain their proud look and feel for years to come. Rug cleaning is a very complex task. Your rug can be made from some of the most complex materials. Handling the variety of material used like silk, or wool and the quality of color used is a tough task. From color fading to the material losing strength, the after-effects of improper cleaning can be several and severe.
Rug Cleaning Services provide quality care to maintain the sheen and shine of the rugs. From Rug Shampooer to Rug Steam Cleaner everything is available in one place. This makes taking care of the rugs, easy and efficient.
Rug Cleaning is a delicate task as the chances of discoloration are high. The sensitive fabric and intricate weaving of some rugs also require special care. Best Rug Cleaners always keep these in mind and ensure that such problems do not arise.
It is important to note that rugs placed in different areas may need different attention. The rugs on the walls may get dirty by absorbing dust and air pollutants whereas the common area rug experiences high traffic. From material to kind of stains, everything can be different. Cleaning them the same way can be catastrophic for the rugs. Area Rug Cleaning can be carried out at your home too. The Rug Steam Cleaner can remove dust and stains and deep clean your common area rug. The rugs hung on the walls are generally very expensive and need extra care. Area Rug Cleaning may not be the most effectiveway for them. It will be up to the expertise of your Home Rug Cleaners to decide. There are special procedures to clean delicate rugs safely. You must entrust this responsibility only on trained and experienced Carpet Rug Cleaners.
Steamex-Eastern has been serving the people of Northwest Ohio for more than two decades now. We have a team of highly trained and experienced professionals who know their job very well. We give utmost importance to the cleanliness and safety of your rugs, carpets, upholstery,and furniture. We ensure the best services at the most affordable prices to keep our customers happy.
In Our Professional Rug Cleaning Services, we will
Send highly trained and experienced professionals
Bring our truck mounted setup with self-contained water supply for cleaning
Use the best and most suitable cleaning agents
Deep Clean your rugs and carpets with minimum dry time
Deodorize and decontaminate the carpets and rugs
You can call us now or write to us for getting a free estimate for cleaning of your rugs and carpets.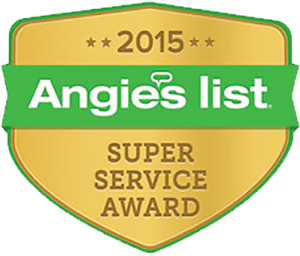 Steamex Eastern has been awarded the Angie's List Super Service Award for providing excellent service to members.
Less than 5% of the companies on the List earned this distinction.
Request your Cleaning Today!