TILE & GROUT CLEANING SERVICES TOLEDO
Did you know rooms with tile and grout are often the most used areas in your home? Are you scanning your kitchen, bathroom, hallway, or sunroom and concerned with what you see? No matter where you are, the tile in these spaces of your home can quickly and easily collect dust, dirt, debris, and other contaminants in the grout lines. Over time, the contaminant build-up can result in an area for mold and mildew to flourish. Tile can add aesthetic beauty to many spaces in your home, but it can be quite a challenge to keep clean.
For tile and grout, do-it-yourself remedies are not always the most effective. Many people will try to use a toothbrush to scrub away the clumpy build-up that mops and brooms can't reach. Unfortunately, that is a lot easier said than done. It is a tedious task that is not one hundred percent effective. So, what is the best and most efficient way to clean your tile and grout? Don't waste time on ineffective cleaning methods and products; call the professionals at Steamex Eastern.
Our Tile & Grout Cleaning Process
At Steamex Eastern, we have the cutting-edge equipment that deeply cleans and removes build-up from your tile and grout. Our four-step tile and grout cleaning process is guaranteed to leaving your floors sparkly clean.
Our experienced professionals will inspect and access your tile and grout. They will look at your flooring type as well as if there any places where your grout is damaged.
We will recommend an affordable cleaning strategy based on your needs.
We will use the highest quality cleaners and combine them with tremendous temperature and pressure to penetrate even the toughest dirt and grim on any of your tile and grout.
Lastly, we will remove all excess water leaving your floor in pristine condition.
Why Professional Tile & Grout Cleaning?
Beyond just improving the overall appearance of your tile and grout, professional cleaning by Steamex Eastern has several long-term benefits including:
It can extend the life of your flooring by removing the dirt, dust, debris, and other contaminants that can weaken the tiles.
Our tile and grout cleaning method is safe for all types of tile flooring and spaces in your home.
Routine cleaning can help reduce the need to spend the time and money to replace your tile floors.
By successfully removing the bacteria and allergens from your tile and grout, you will have a healthier home.
We can apply a sealant to protect your tile and grout from future stains.
Tile and Grout Cleaning FAQs
How often should I clean my tile and grout? 
Similar to carpet, many factors such as foot traffic, kids, and pets determine the frequency of tile and grout cleaning. We recommend having your tile and grout cleaned professionally once a year.
Why should I have my tile and grout cleaned? 
Over time, dirt, dust, debris, and other contaminants build-up within the grout lines dulling the appearance of your tile and discoloring the grout. A thorough tile and grout cleaning is the only way to remove the build-up and restore these spaces in your home.
Why should I have my grout lines sealed? 
Similar to carpet, having a protective barrier will give you more time to clean up dirt and spill before they damage your grout.
Contact Steamex Today!
Stop trying to clean your tile and grout with a spray bottle and a toothbrush. Let us help you restore your floors to their original beauty – and keep them that way!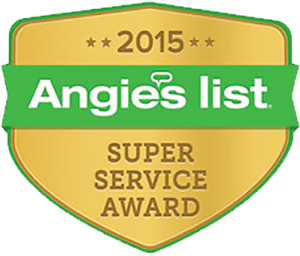 Steamex Eastern has been awarded the Angie's List Super Service Award for providing excellent service to members.
Less than 5% of the companies on the List earned this distinction.
Request your Cleaning Today!