CARPET CLEANING PRICES & SPECIALS
Life Gets Messy, A Discount For When You Need It
Steamex updates our specials regularly, giving you the opportunity to save hundreds of dollars on your carpet cleaning services.  Contact Steamex for affordable carpet cleaning and furniture cleaning needs. Because we strive to give our customers the deepest, most thorough carpet clean possible at a competitive price through our work ethic, equipment and experience, we have loyal customers with positive experiences and CLEAN carpet!
CHECK OUT THE STEAMEX SPECIALS
LOYAL CUSTOMER DISCOUNT – 10% OFF ALL CARPET SERVICES
Rewarding our customers who have come to rely on the superb customer service of Steamex, we offer 10% off our services over $90. Because we know the value of a good customer, we want to extend our gratitude with this offer.

EMPTY WHOLE HOUSE SPECIAL PRICING
Steamex offers the best carpet cleaning In Toledo, Sylvania, and Northwest Ohio. If you have an empty house that needs a thorough carpet cleaning, take advantage of our Empty Whole House Special Pricing. 
Contact us for details at 419-382-1973

SCOTCHGUARD PROTECTOR – SPECIAL PRICING
Get LIMITED TIME pricing for ScotchGuard protector on your carpet.
15.00 for Bedrooms/Steps
$30.00-$35.00 for LR/DR Combo
$30.00-$50.00 for Family Room

PET SOLUTIONS – CALL FOR PRICING
Don't live with the stains or smells left behind by your pet! We can help!
Pet Enzyme Decontaminants
Pet Odor Removal
Pet Disinfectants

Steamex carpet cleaning will always offer affordable rates on services. However, Steamex likes to pass on extra savings to customers whenever possible. Right now, you can take advantage of these limited-time offer discount coupons to save even more on Steamex carpet cleaning services. Steamex is not just about great carpet cleaning, but also incredible carpet cleaning specials. After all, everyone wants fresh, beautiful carpets, but they also want a good carpet cleaning deal – and we are more than happy to meet both those needs.
Steamex will do all of that while still being safe for pets, children, and the environment by conserving both water and energy and by using green cleaning products. That way, when you get a carpet-cleaning special, you know you are getting an affordable carpet cleaning but you are getting a deep clean and are treating the environment right.
Steamex's superior carpet cleaning services reach deep into the carpet pile to pull up dirt and debris. After we are done, carpets are fresh, clean, and dry in about an hour. Steamex can tailor a program to meet your unique needs. Carpet cleaning, spot removal and odor control, including pet urine odor removal/deodorizing. Check out Steamex's current carpet cleaning specials today!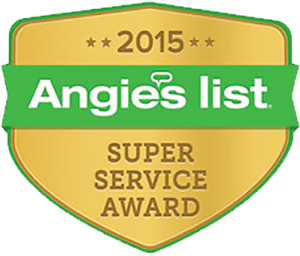 Steamex Eastern has been awarded the Angie's List Super Service Award for providing excellent service to members.
Less than 5% of the companies on the List earned this distinction.
Request your Cleaning Today!