The right furniture can turn your house into a welcoming home that reflects your personal taste and style. After sharing that home with friends, family, children and pets, you may begin to notice that the furniture you love has begun collecting stains and odors. Crumbs in the couch cushions from game night, a careless splash of wine from your famous New Year's Eve party, and the general wear and tear of enjoying your beautifully furnished living space can leave your furni-ture looking dirty and worn over time.
Although dirt and stains seem inevitable, you don't have to accept the fact that your furniture will never look like new again. You can even continue entertaining and using your furniture without wrap-ping it in plastic to protect the upholstery. Just one call to Steamex to schedule our experienced professionals for a regular furniture cleaning appointment will help prolong the life of your favorite couches and chairs.

THE COMPLETE PROCESS OF FLOOD RESTORATION
Detailed Inspection
Correct assessment of damage is always the most important step in Water Damage Restoration. Residential properties especially have a lot of things that can get damaged due to waterlogging. The experts come equipped with special equipment like infrared cameras and moisture meters to assess the damage. They measure the moisture content in the walls, floors,and ceilings. They'll segregate the salvageable items and determine the things that can be dried in-place. They'll prepare and discuss the drying plan with you.
Quick Drying through Commercial Grade Equipment
The first step in the process is to remove the standing water. The experts will come with the truck-mounted setup for expedited Water Removal Services. If you have a Flooded Basement, then this setup is all the more important for Water Removal. Then, they'll begin the dehumidification process to prevent mold growth and secondary water damage. The moisture level in your home is crucial. It must remain under control. The experts will ensure that moisture level is contained to safer levels. In case, the flooding has occurred due to accidental leak in the plumbing or sewage line the experts will manage it first.
Cleaning and Deodorizing
Water Removal from the property and containment of moisture is the first leg of the process. Cleaning and deodorizing are the second most important steps to bring things to normalcy. Such incidents turn lives upside down. Moisture-laden items with water damage marks will force you to relive the traumatic experience over and over again. Steamex-Eastern experts will ensure that all the things are clean and deodorized. This process also includes a second screening of mold development. They'll clean the items and deodorize things to erase the signs and memories of damage.
Carpet, upholstery and Furniture Reinstallation
Carpets take the highest burnt when it comes to water damage. They are in the most vulnerable position. The Steamex-Eastern team specializes in Carpet Cleaning and Deodorizing. They'll perform thorough cleaning of the carpets to restore their previous glory. They'll also clean your upholstery, drapery, and furniture so that your home starts looking like it was.
Steamex-Eastern has been operating in Toledo, Ohio for more than two decades now. Our team has hands-on experience in Water Damage Restoration. We will provide you quick and efficient service as and when required.
With Steamex-Eastern by your side, you get-
The advantage of Water damage Restoration Experience
Fully-functional truck mounted setup for quick action
Skills and experience to prevent secondary damage
Mold Remediation
Detailed plan to contain the damage and quick estimate of the costs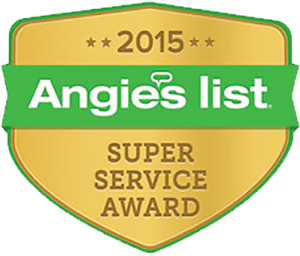 Steamex Eastern has been awarded the Angie's List Super Service Award for providing excellent service to members.
Less than 5% of the companies on the List earned this distinction.
Request your Cleaning Today!