RESIDENTIAL CARPET CLEANING SERVICES
Toledo's Top Carpet Cleaners
Whether you need a regularly scheduled service, or you just need some help catching up on your home maintenance, Steamex can help. Steamex is a well-known carpet cleaning company based in Toledo providing superior standard carpet cleaning with ultimate professionalism and extreme dedication. Over the years, Steamex has had the experience of handling every kind of carpet. Be it the high traffic area of a carpet or a less one, our cleaning experts clean carpets with care and personalized attention into every detail. We clearly understand that your carpet is precious and important investment. Rest assured that our Toledo carpet cleaning delivers you with a top quality cleaning to restore the beautiful look of your carpets.
We offer a wide variety of carpet cleaning services at Toledo's Steamex. We specialize in residential carpet cleaning, commercial carpet cleaning, specialty and restaurant floor mats, upholstery cleaning, Oriental rug cleaning, and house cleaning. We are a green company, and we always make sure to use eco-friendly cleaning products when we clean your carpets. There is no need to spend hours looking online for a carpet cleaning company. Steamex is always just a phone call away.
Whether you need your home's carpets cleaned or your office's carpets cleaned, we can do it all. We are dedicated to providing our valued customers with the utmost best when it comes to carpet cleaning services. We always deliver professional carpet cleaning services that get the job done right  It's important that the carpets in your home are clean at all times. Sometimes calling on professionals to help with the cleaning of your home's carpets is necessary. At Steamex, we specialize in residential carpet cleaning. We always use the best eco-friendly products to get out all of the stains and dirt from your home's carpets. Our team of carpet cleaning specialists are always sure to take care of all of your residential carpet cleaning needs.
Don't Just Clean Your Rugs, Extend Their Life
Professional residential steam cleaning from Steamex not only cleans your carpets and rugs, but also protects the fibers against wear and tear, and from fading.
Steam carpet cleaning is recommended by most carpet manufactures as the best carpet cleaning method, which saves you a huge amount of money in the end. In order to make sure that your carpets are cleaned properly, you need to make sure that you choose a carpet cleaning company that offers steam carpet cleaning – Steamex.
Residential Carpet Cleaners Serving In Toledo
Offering professional yet affordable eco-friendly carpet cleaning in Toledo, Steamex is dedicated to provide you with superior service with attention to detail and use of green, eco-friendly cleaning solutions. Our residential carpet cleaning experts use professional grade solutions that are safe and nontoxic enough to ensure safety of your family, guests and pets. We assure that you will be pleased with clean carpet and enjoy a healthier lifestyle. Hence, it is wise to hire our Toledo residential carpet cleaning company to get rid of dirt and stain particles from carpets as well as bring your carpets back to life!
Steamex is a renowned residential carpet cleaning company equipped with latest, technologically advanced tools and equipment to clean and sanitize your carpets while troubleshooting spots, stains and odors. Using the cleaning industry's most advanced techniques and highly effective techniques, we will quickly remove stain and dirt particles, leaving carpets with refreshing fragrance and improving beautiful appeal.
Our Residential cleaning Equipment & Process
Steamex has truck-mounted equipment – important because:
We use our OWN self-contained CLEAN water. No need to hook up to your water source.
200-250 feet of hose – we can reach anywhere!
Our Deodorizers and Pet Decontaminants leave your carpet fresh and clean.
Dry-Time is minimized, allowing you to walk on your carpets sooner!
Walkable Carpets in 4-8 hours.
Our Residential Carpet Cleaning Services
Carpet Cleaning
Furniture Cleaning
Water Extraction
ScotchGuard
Steamex's process for residential carpet cleaning in Toledo
Carpet inspection and assessment to know the ideal cleaning procedure
Treatment of carpet stains, dirt and soiled areas prior to cleaning the whole
Use of appropriate green cleaning solution to certain areas to loosen dirt particles
Complete rinsing of carpet with clean and hot water
Treatment of stubborn stain areas post cleaning carpets
Grooming whole carpet or specific areas to ensure quick drying and a beautiful look
Carpet inspection to ensure optimal client satisfaction
Sanitize and Deodorize to Reduce Allergens and Bacteria with Healthy Home Package
Does someone in your home suffer from allergies or asthma so you are concerned about allergens and air quality? Do you have children – or even pets – who love to roll around and play on the carpet so you are worried about bacteria? Carpets are beneficial acting as giant filters absorbing and collecting common allergens and germs. However, just like an air filter, carpets become full over time and must be properly cleaned to remain most effective at trapping particles as they settle from the air. The Steamex residential carpet cleaning service has been tested and proven to leave your carpets and air quality clean and healthy, and your family safer.
Our Service Areas Include:
Toledo, OH
Maumee, OH
Sylvania, OH
Perrysburg, OH
Genoa, OH
Oregon, OH
Millbury, OH
Bowling Green, OH
Delta, OH
Dundee, MI
Bedford, MI
Lambertville, MI
Temperance, MI
Healthy Home Package: Deodorizer/Sanitizer
Sanitizes home to eliminate unhealthy bacteria that can spread illness
Reduces common allergens from dust mites, pests, pet dander, pollen and more
Special deodorizer reaches odors absorbed in your carpets so they aren't just masked – they're eliminate
Make Steamex your trusted residential carpet cleaner. Ask Steamex how we can revitalize your home's carpets for a longer lasting, healthier clean with our basic, protectant or healthy home cleaning for your carpets today.
​When you are in need of getting your carpets cleaned, we know that you want to go with the best. We at Steamex offer only the best in carpet cleaning services in the Toledo area. We specialize in residential carpet cleaning, commercial carpet cleaning, specialty and restaurant floor mats, upholstery cleaning, Oriental rug cleaning, and house cleaning. We are always sure to use eco-friendly products that are sure to get your carpets as clean as they can possibly be. If you are in need of professional carpet cleaners, Steamex is here for you.
There is more savings with steam cleaning your residential carpet. If you currently use old cleaning methods, then you should find a company that offers residential steam carpet cleaning and you will see the great difference steam cleaning makes. Steamex is that Toledo area company. Give us a call today.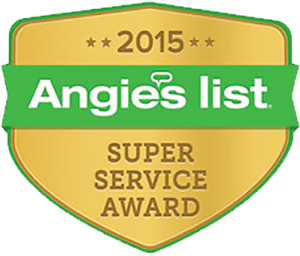 Steamex Eastern has been awarded the Angie's List Super Service Award for providing excellent service to members.
Less than 5% of the companies on the List earned this distinction.
Request your Cleaning Today!