COMMERCIAL CARPET CLEANING
Carpet Cleaning for Your Business Or Office
Companies spend millions of dollars on carpeting, upholstery, leather and area rugs. That is why businesses in the Toledo area have chosen Steamex to not only protect their investment, but also keep their offices, retail and commercial space healthy and looking great. Steamex is the perfect choice for businesses of all sizes – from small local businesses to multi-location operations – because we deliver a deeper clean that is healthier for your employees and customers without interfering with your business activities.
Steamex understands that businesses want to provide a clean and healthy environment for customers and employees. Steamex's continuous innovation has developed state-of-the-art equipment and cleaning solutions, allowing us to deliver a professional cleaning service that provides a deeper clean, allows carpets and upholstery to dry faster and creates a healthier work environment.
Steamex Business Carpet Cleaning Service Features
Because Steamex's cleaning process relies on the deep-cleaning power of carbonation, we use 80% less water than typical steam cleaning, delivering dry times of 1-2 hours rather than 1-2 days. That means your business can continue running with little or no disruption while creating a healthier workplace for your employees.
Steamex's unique hot carbonating extraction cleaning method employs the bubbly properties of carbonation to penetrate deep into your carpets and upholstery, breaking up dirt and grime and lifting it to the surface. We then follow-up with state-of-the-art equipment to pull the dirt and water from your carpet, leaving behind a deep-down, long lasting clean for your employees and customers.
Steamex uses a specially designed, green-certified cleaning solution that is safe and non-toxic for your employees and customers. Our low moisture process also helps eliminate the risk of mold and mildew that excess water can cause.

Whether you need a one-time cleaning to get ready for a special meeting or a regular maintenance plan customized to your business operation, give Steamex a call to promote a cleaner, safer, healthier environment for your customers and employees.
Steamex's team of technicians can handle the smallest local job to the biggest and most challenging national jobs correctly and on time.
Commercial carpet cleaning Experience Includes
200+ Unit Apartment Properties
Dentist/Medical Offices
Manufacturing Office Areas
Business Walk-In locations
Our Commercial Carpet Cleaning Equipment & Process
Steamex has truck-mounted equipment – important because:
We use our OWN self-contained CLEAN water. No need to hook up to your water source.
200-250 feet of hose – we can reach anywhere!
Our Deodorizers and Pet Decontaminants leave your carpet fresh and clean.
Dry-Time is minimized, allowing you to walk on your carpets sooner!
Cleaning Services for Your Business
Water Extraction
Pet Odor Removal
Deodorizing
ScotchGuard
Our Service Areas Include:
Toledo, OH
Maumee, OH
Sylvania, OH
Perrysburg, OH
Genoa, OH
Oregon, OH
Millbury, OH
Bowling Green, OH
Delta, OH
Dundee, MI
Bedford, MI
Lambertville, MI
Temperance, MI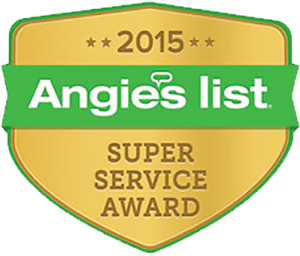 Steamex Eastern has been awarded the Angie's List Super Service Award for providing excellent service to members.
Less than 5% of the companies on the List earned this distinction.
Request your Cleaning Today!