DEODORIZING AND PET DECONTAMINANTS
Malodor is repulsive and a big disappointment. It can belittle even the grandest decors. You'd never want malodor to be a part of your home or office. However, all pet owners still continuously struggle with it every day. Reasons for malodor can be several, but still, pets are the biggest source of it.

Bad odor can arise if your pet is facing any kind of infection or even if it has peed in any nondescript corner of your home. Such pee accidents are very hard to prevent. Cat pee especially leaves a very pungent and unbearable smell. Pet Odor Removal is a complex job that requires a high level of expertise. This is one of the biggest reasons most of the DIY Deoderizing efforts fail miserably.

STEAMEX EASTERN- 2 DECADES OF EXPERIENCE
Home use Pet Disinfectants available in the markets aren't effective and you may feel cheated. Steamex Eastern has two decades of experience in Deoderising and Pet Odor Removal. Equipped with state of the art technology and infrastructure it will help in restoring fresh fragrance in your home.

COMPLETE PET ODOR REMOVAL
Steamex Eastern team uses commercial grade Pet Enzymes Decontaminants and Pet Disinfectants that work like a charm. The staff members have years of experience in Carpet Cleaning and Furniture Cleaning. They make your carpets and furniture look like new and get rid of the stink. Strong and effective Pet Enzyme Decontaminants ensure that the stench goes away completely.

Even the slightest smell of the urine can act as a trigger for your pets to pee in the same places again. They do it for marking their territory. Steamex Eastern professionals ensure that there is no residue smell. With years of experience in Pet Odor Removal, they completely Deodorize your home.

The biggest take away is the amount of time, money and effort you can save. You can schedule the cleaning at your preferred time. Professional equipment and cleaning agents ensure fast drying. Your carpets will become walkable within 4-8 hours with our Carpet Cleaning service. Looking at the amount of time and efforts saved and the quality delivered our service is always value for money.

SAFE AND NON-TOXIC DISINFECTANTS
Pets not only cause bad odor but their skin and hair residue can also become a reason for allergies and infections. If you have young kids or family members prone to allergies then it can be a big concern. Our experts use high-quality non-toxic Pet Disinfectants that are safe and do not leave harmful residue. They will ensure complete Furniture and Carpet Cleaning.

ONE-STOP SOLUTION FOR ALL CARPET CLEANING PROBLEMS
Steamex Eastern provides a one-stop solution for all your cleaning needs. We are professional, punctual and easily accessible. We have earned great credibility through our years of work in Northwest Ohio. If you have any cleaning needs then you only need to call us and get the best service.

Our experts will clean your home and carry out the Pet Odor Removal and Deodorizing work quickly and efficiently.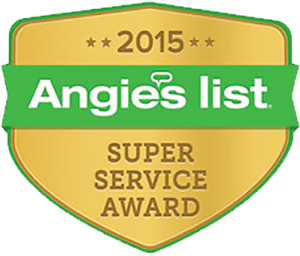 Steamex Eastern has been awarded the Angie's List Super Service Award for providing excellent service to members.
Less than 5% of the companies on the List earned this distinction.
Request your Cleaning Today!